Traveling outside Greene County on election day? In-person absentee voting is underway at the Greene County Elections Center at 1126 N. Boonville in Springfield.
If you have questions, call the County Clerk's office at 417-868-4060.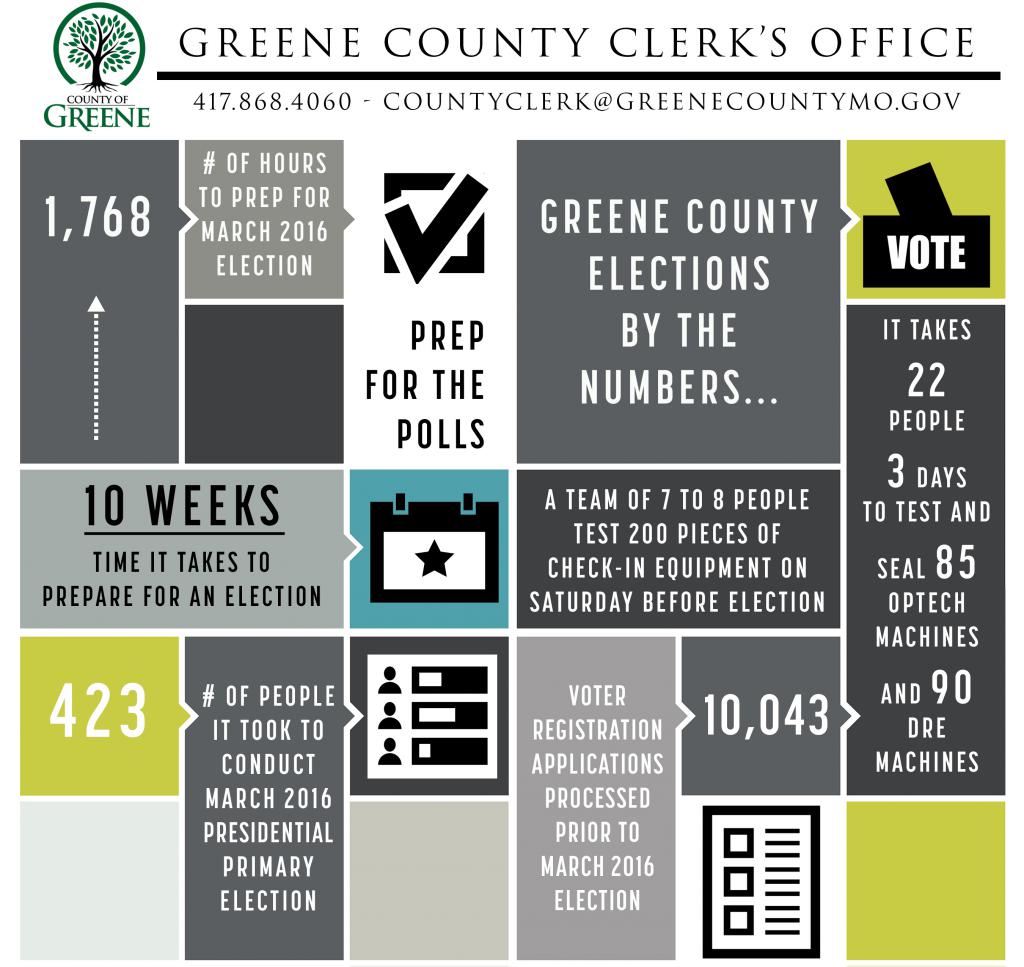 There's a general election coming up on Tuesday, November 8! What does it take to get ready for an election?
Your County Clerk's office has many responsibilities to make sure the polls are ready for you to cast your vote.
The information above shows all the necessary steps taken to prepare for the presidential primary election in March of 2016.
Greene County has received a clean audit of its 2015 financial statements.
The external auditor found no weaknesses and no instances of regulatory noncompliance in the County's internal controls.
The County was also compliant with all federal grant program requirements. For more information, click on the "News" icon.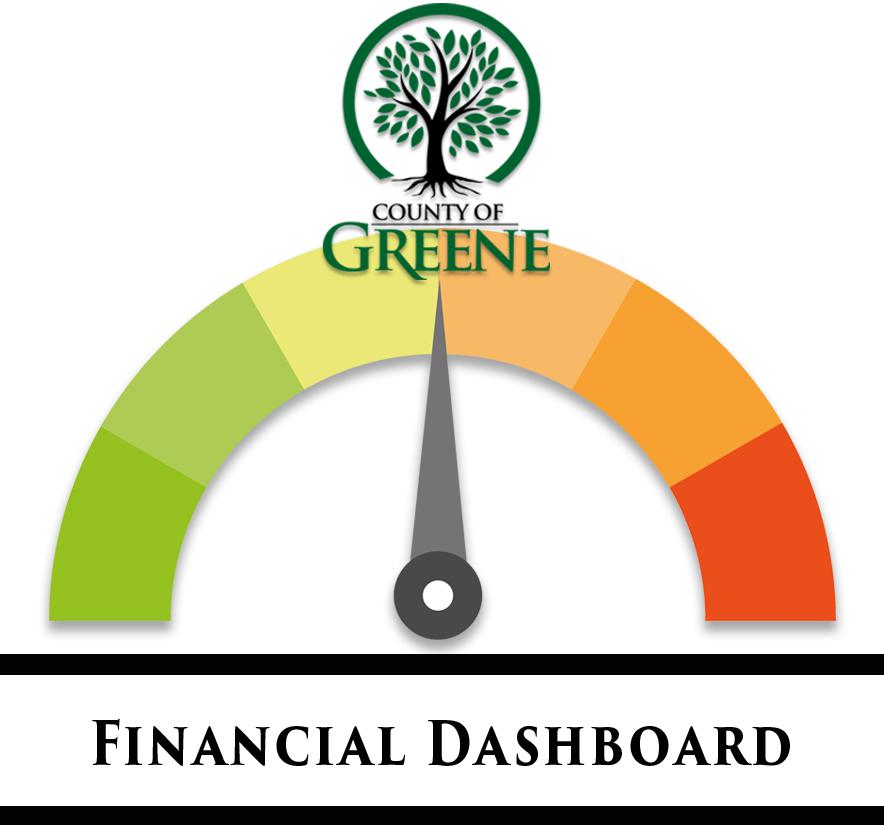 FINANCIAL DASHBOARD
Have you ever wondered how Greene County operates? The employees and elected officials are leading the way to improve transparency through open-book management. Here, you can find information about your tax dollars at work. An informed public is our goal. Greene County strives to efficiently provide our citizens with the best possible services. Click above to learn more!
Welcome to Greene County, Missouri
Our Mission is simple.
To provide all citizens of Greene County, including those in our cities, a safe and thriving community through excellent customer service, unparalleled dedication, and the efficient use of tax payer dollars.