Patrol Division
---
The Greene County Sheriff's Office Patrol Division is responsible for patrolling 600 square miles of unincorporated Greene County and provides full law enforcement services for 84,159 citizens. While we typically do not answer calls for service in municipalities we have jurisdiction over a population of 275,174 citizens. We handle a wide variety of law enforcement issues and pride ourselves on our customer service experience. Unlike cities where the police chief is appointed by a mayor or city council, we work for Sheriff Jim Arnott who was elected by the citizens of Greene County and is held accountable by the very people we provide service for. Each deputy is vested with the responsibility of providing excellent customer service to crime victims and the community we serve and to ensure safety and security in Greene County.
The Patrol Division in Greene County has historically been understaffed. In 2011, the citizens of Greene County passed a 1/8 cent sales tax that has provided our patrol division with 18 additional patrol Deputies. We have also worked closely with the Missouri Department of Transportation and have received 3 full time Deputies from grants awarded to the Sheriff's Office. These grant Deputies are tasked with DWI and traffic enforcement. While these additions certainly helped, we are still behind local and national standards of officer to citizen ratio.
There is no typical day for a Patrol Deputy, given the diverse make up of our areas of responsibility. We patrol a combination of high density population areas such as large neighborhood communities and city-like business centers to rural townships and large farming communities. Deputies have to have excellent communication and public relation skills to work in and around the diverse make up of the citizenry of Greene County. They have to be ready to handle any call for service such as a domestic assault, child abuse, robbery, burglary, death investigation or cattle theft - sometimes all in the same shift.
The Patrol Division is made up of three squads which are under the leadership of a Sergeant. Each squad also has at least 2 Corporals and 14 Deputies. We have divided the county into 5 districts (click here for GCSO District map). There is typically 1 Deputy assigned to each district. Districts 1, 2 and 3 are again divided in half to create an A and B district. Depending on staffing levels for a given shift, we can add an additional officer to those districts to create smaller areas of responsibility to help reduce response time to life threatening calls for service.
On average, the Patrol Division handles 32,000 calls for service a year and makes around 20,000 traffic stops. Traffic enforcement is always a priority due to the number of injuries and deaths that occur each year due to drivers who commit hazardous moving violations and those who choose to operate a vehicle while in an impaired state. Our 2 full time DWI and 1 full time Traffic Deputies are in part funded by the Missouri Department of Transportation and work to help reduce these traffic injuries and deaths. The Sheriff's Office has taken a tough stance on those drivers who commit such violations. We have received additional special grant funds where patrol Deputies come in on their time off and specifically work traffic and DWI enforcement utilizing the grant money. In 2015, the Patrol Division removed 450 drunk drivers off the roadway through highly visible enforcement activities such as frequent grant overtime enforcement and frequent DWI check points.
Three of our Deputies are specially trained and are paired with a K9 partner. These Deputies are often called upon during high risk operations such as manhunts, pursuits and search warrants. They utilize their K9 partners to sniff for concealed narcotics and to find fugitives who have run to avoid capture. The K9 officers and their partners train weekly to keep their skills sharp so when they receive the call, they will be ready.
The Patrol Division is a rewarding and exciting place to work. The men and woman who make up the division are dedicated to providing the citizens the excellent customer service they deserve and the safety we all expect 24 hours a day, 7 days a week.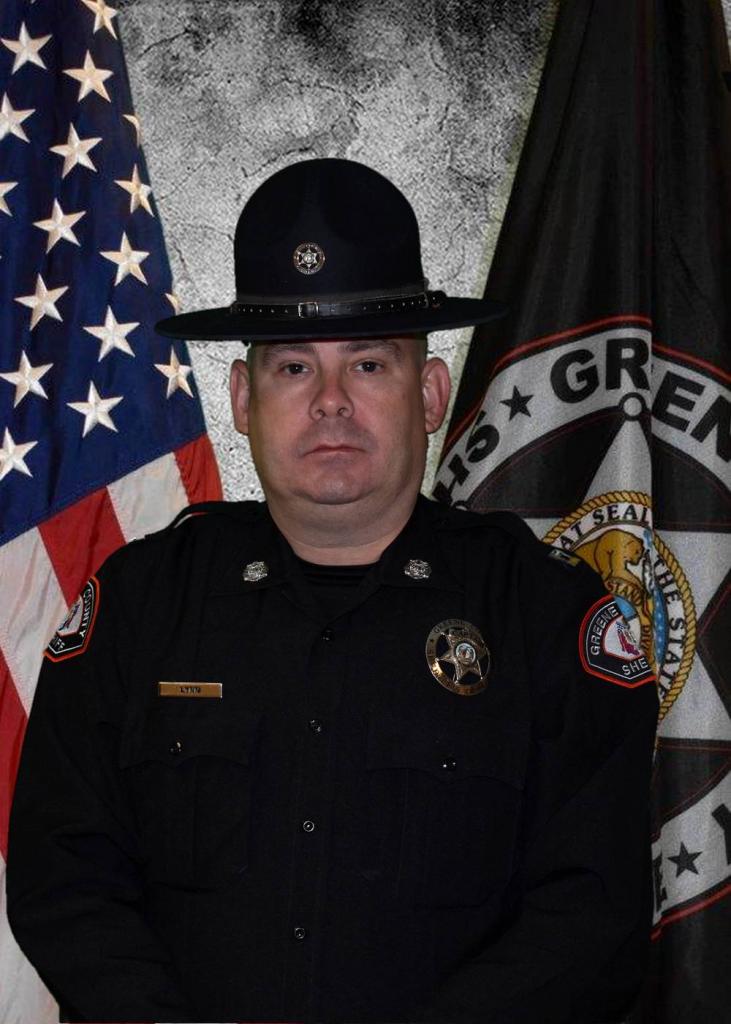 Jeremy Lynn
Patrol Captain
(417) 829-6418
jlynn@greenecountymo.gov