Criminal Investigations Division
---
The Criminal Investigations Division is commanded by Captain Jeremy Lynn. The Criminal Investigations Division also consists of one Lieutenant, two Supervisory Sergeants, and 20 Detectives, two of which are assigned to area Drug Task Forces and one is assigned to the ATF office in Springfield, Missouri.
Criminal Investigation Division Mission Statement: Committed to providing the highest standard of Investigation and specialized services to the citizens of Greene County. Professionalism, Teamwork, Integrity, Compassion
CID Supervisors: Lieutenant Curtis Hunt, Supervisory Sgt. Trevor Teeling (Property) & Supervisory Sgt. Blaine Kennard (Persons).
Detectives provide follow-up investigations on felony cases. Detective duties include tracking down leads, major crime scene processing (including the detailed collection and preservation of evidence,) as well as interviewing victims, witnesses, and suspects. Detectives devote a lot of time and effort to locating and arresting wanted felons associated with the cases under investigation. Much of the responsibility for in-depth investigation of narcotic trafficking and clandestine methamphetamine labs are assigned to the two Detectives within the Multi-Jurisdictional and/or Federal Drug Task Forces.
The Division is divided into two sections: Crimes against Persons and Property Crimes. While each of these sections are specialized, the Division operates as a team. This philosophy has been very effective at major crime scenes, particularly in homicide cases. Every member possesses the capability of investigating any criminal act occurring within Greene County. In other words, we expect each Detective to be able to work any crime they encounter. In order to maximize the division's effectiveness, many investigations require specific training or experience.
Eight Detectives are assigned to work crimes against persons/fraud cases, five Detectives specialize in child abuse, sexual assault, and felonious assaults, one Detective engages in locating missing persons, apprehending dangerous fugitives, and coordinating with the United States Marshal's Fugitive Task Force and two are assigned to work Fraud/Identify Thefts.
A total of nine Detectives provide follow-up investigation on property crimes such as burglary, felony stealing, metal theft, and felony property damage. One Detective engages in investigating equipment theft and rural crimes. Detectives will also be requested to conduct Special Interest Cases.
The Detectives pursue all sorts of intensive investigations which compel us to devote a sustained and collaborative focus. Examples of these types of investigations can include drug activity, street gangs, cattle theft, metal and wire theft, and illicit firearms trafficking.
The Division has three administrative support staff members, one of which is a Criminal Information Analyst, one is a CID Clerk, and another is an Administrative Assistant.
Truly effective Law Enforcement relies on people who witness crimes and suspicious activity to pass along the information in order to assist with the apprehension and conviction of suspects. Please report any information on criminal activity.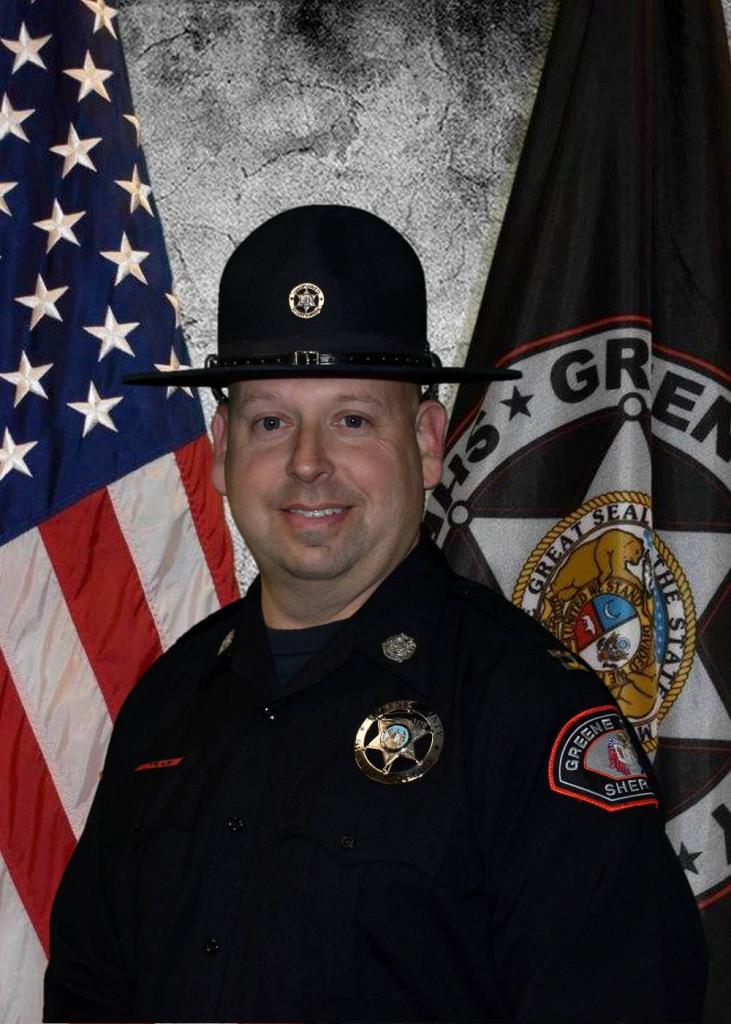 Marc Staeger
CID Captain
(417) 829-6290
Captain Marc Staeger