The Persons Unit prosecutes child physical and sexual abuse, child endangerment, assaults, sexual assaults, rapes, violations of orders of protection, physical elder abuse and domestic violence cases. The Special Victims Unit attorneys are: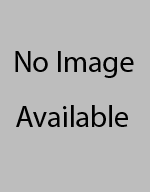 Elizabeth Fax
First Assistant Prosecuting Attorney
EFax@greenecountymo.gov
Elizabeth joined the Greene County Prosecutor's Office in August of 2015. She received her undergraduate degree from the University of Missouri in 2011. In 2015, Elizabeth received a Juris Doctor from the University of Missouri School of Law. While in law school, Elizabeth was a member of the National Moot Court team, the Trial Advocacy team, and the Journal of Dispute Resolution. During her last year of law school, Elizabeth served as Chair of the Board of Advocates. Elizabeth was named to the Order of Barristers, which recognizes students who excel in oral and written advocacy and professionalism. Elizabeth also completed internships at the Federal Public Defender in Jefferson City, the Missouri Attorney General's Office, and a private civil firm in Columbia.