Make a Payment
Filling Fee Increase Per Senate Bill 800
Increase of filing fees effective August 28, 2018
In accordance with Senate Bill 800 and in the incorporation of the Juvenile Justice Preservation Fund Surcharge, the adoption filing fee will increase by $3.50 on August 28, 2018. Please submit the additional amount with any filings filed as of this date.
How to pay
By Phone, Mail, this Website, or in Person
Acceptable forms of payment are cash, business checks (no personal checks accepted), cashier's check, money order, debit card, and credit card. If mailing, make your payment out to Greene County Juvenile Justice Center 1111 N Robberson Ave Springfield, MO 65802. You may pay in person at the same location. If paying by phone, call (417) 868-4008.
Office Hours: 8am - 5pm
Paying with a card in person or over the phone
Debit or Credit Card

You may pay with a debit or credit card (American Express, Discover, MasterCard, or Visa). There is a third party convenience fee collected by our credit card vendor. The Juvenile Justice Center does not receive any of these fees.
Pay by web
Click here to make an online payment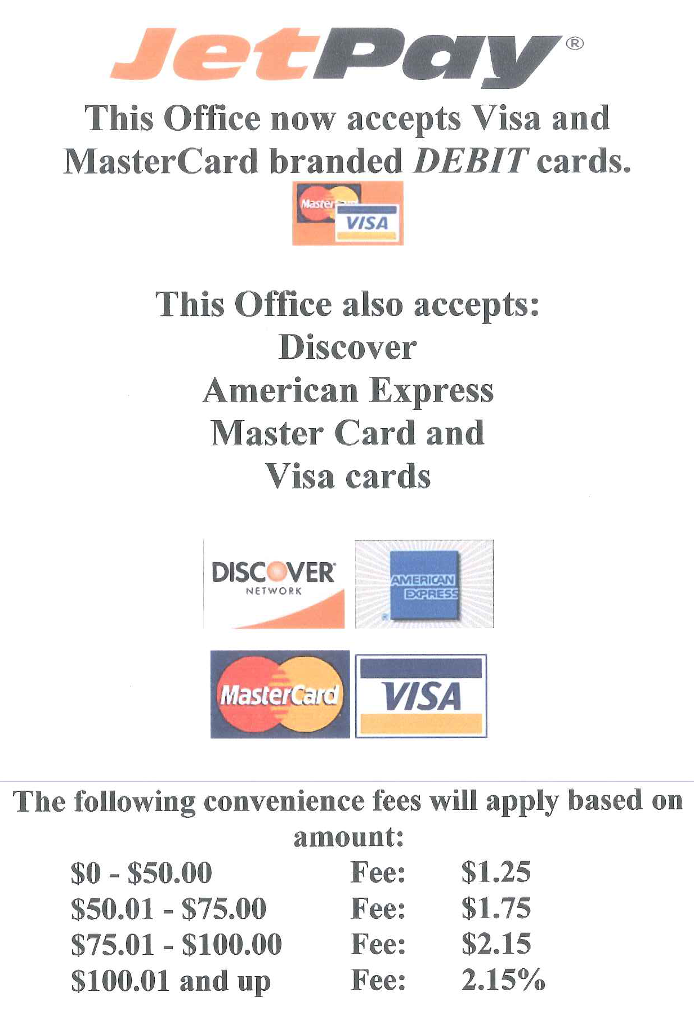 Click here to make an online payment