Public Meetings / Hearings Schedule
Applications
Handouts
Division Description and Duties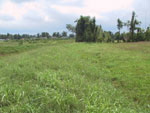 The Greene County Resource Management Department addresses rules, regulations, and issues for all unincorporated areas of Greene County. Planning and Zoning is responsible for applying zoning regulations to land use and processing development requests in the unincorporated areas of Greene County. This department reviews and processes applications for conditional use permits, plats, administrative subdivisions, and changes in zoning, among other development requests. We are dedicated to managing the County's development in an efficient and equitable manner, balancing the interest of diverse parties. The department seeks to provide clear, timely information to the public concerning the planning and development activities within the County.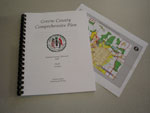 The Planning Department is involved in many planning projects as well as helping with development, zoning and permit issues. The planning efforts include expanding the Vision 20/20 Comprehensive Plan and Major Thoroughfare Plan, worked on by the County and the City of Springfield to include all of unincorporated Greene County. The final element of that plan was the Land Use Plan adopted by Greene County in 2009. Staff is currently working on an area plan south of Springfield Branson Regional Airport, and will be focusing on other areas with significant development pressures. In addition, staff has and is working with the various municipalities in Greene County to coordinate plans and to assist with planning efforts whenever possible.
The department works in partnership with various other County, State, and City offices and departments including: Building Regulations, Environmental, Highway Department, Health Department, City Utilities, Public Works and MoDot. This office also works closely with Ozarks Transportation Organization as well as the Watershed Committee of the Ozarks.

This department maintains the official county zoning map. It also handles requests for information from both citizens and professionals regarding the application of zoning and subdivision regulations, storm water management and adherence to the FEMA Floodplain Management Program.

Planning and Zoning also handles complaints from citizens concerning violations to the adopted Zoning regulations. To file a complaint you may call the Planning and Zoning department during normal business hours of 8:00 a.m. to 4:30 p.m., Monday through Friday.

The Planning and Zoning Department provides staff support to the Greene County Planning Board, Board of Zoning Adjustment and the County Commission.

The Planning Board reviews and approves subdivision plats and variances and acts as an advisory board to the County Commission regarding conditional use permits, zoning petitions and amendments to the zoning regulations. The Planning Board meets on the third Tuesday of every month.

The Board of Zoning Adjustment consists of the three County Commissioners and meets on the second Tuesday of every month. The Board of Adjustment reviews and acts upon requests regarding variances from the zoning regulations and requests for conditional use permits forwarded by the Planning Board.

The County Commission meets on the first and third Monday's of every month. Petitions for change of zoning and amendments to the zoning regulations are discussed during the hearing held on the first Monday.